Environment
2015 items have now been archived. The information is available at Documents/Previous Years' Environment/2015.
2016
Fred Veldink, our environmental specialist has advised that Gimli has a sanctioned environmental committee and website.
Below is an activity that they have planned. Their website includes a list of all of their activities.
If you would like to learn more about how to care for your trees or shrubs, please join the Gimli Environmental Advisory Committee (GEAC) for a talk by Michael Allen, renowned Consulting Urban Forester, Tree Diagnostician, Certified Arborist, and owner of Viburnum Tree Experts. The talk will be held at the Gimli Multipurpose Building on Monday May 16th, 10:00 a.m., 17B North Colonization Road. Free of charge.
Gimli Environmental Advisory Committee
GEAC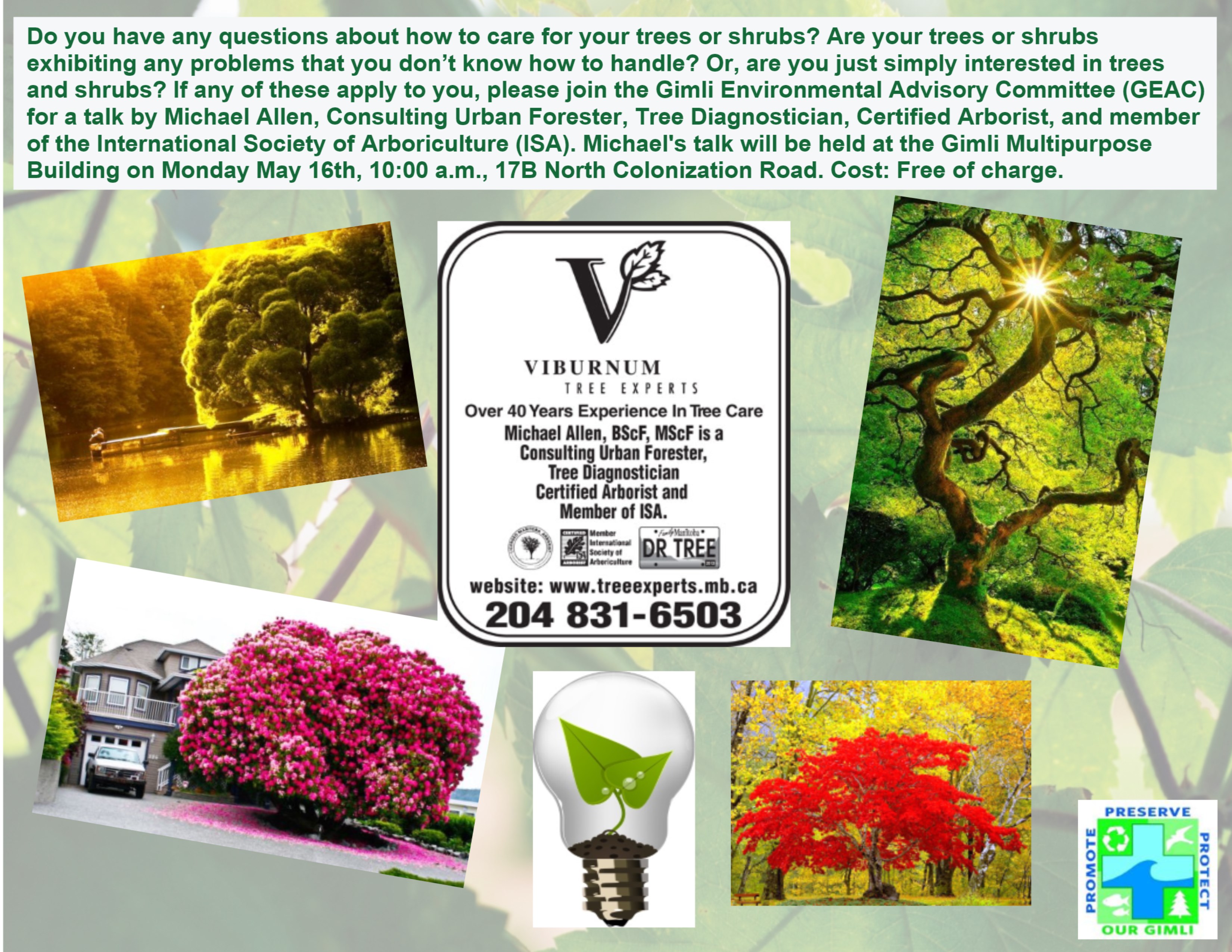 ​